Our services
RetiEspaña is a Government Relations and Public Affairs consultancy specialised in political strategies and the development of corporate diplomacy and leadership campaigns. Founded in 2001, it has become a leader in its field for its ability to foresee and manage its clients' needs in terms of public influence and advocacy. Most of our current clients are leaders in international economic and technological sectors.
Government Relations
We advise our clients on regulatory challenges and on their relations with governments and decision-makers within an ever-changing environment.
Political strategy & tactical advice
Opening channels of communication and influence
Advice on relationship agendas: who, when and what to say
Drafting of dossiers, briefings and position papers
Lobbying & Public Affairs
Lobbying & Public Affairs
We provide institutional visibility and ensure the good reputation of our clients' interests within a framework of transparency. We deploy influence in a changing environment. Our work enables us to strategically assess, understand and anticipate political and regulatory risks and opportunities.
Political intelligence & Regulatory Intelligence
Detecting and managing windows for exerting public influence and advocacy
Development of corporate diplomacy campaigns
Analysis and Research
Creating and managing leadership strategies
Media relations
We complement the Government Relations and Public Affairs strategy with the design and implementation of strategic communication actions and relationship-building with the appropriate media and opinion leaders.
Strategic and dynamic media management
On-going monitoring
Press office
Monitoring legislation
We provide daily, complete and updated information on all legislative procedures that take place in the Spanish Congress and Senate, the different regional parliaments and the European Parliament: our clients are able to stay ahead and defend their interests during the process.
Information on plenary sessions, legislative committees, sub-committees and speeches as well as on all parliamentary initiatives
Full texts, both proposed and adopted
Public documents for plenary sessions and commissions provided in advance
Coalition agreements
We promote coalitions and alliances that strengthen our clients' positioning and influencing capacity.
Development and implementation of collective strategies
Specific communication strategies for specific institutions, media, opinion leaders and audiences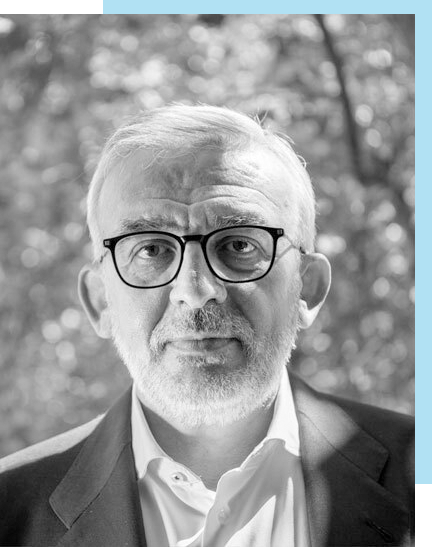 Founded and headed by Alfonso López
Alfonso holds a degree in Information Sciences from the Complutense University of Madrid and a Masters in Foundation Management from the Universidad Autonoma de Madrid. He worked as a financial journalist for the news agency Europa Press. He subsequently become Communications Director for the television production company Europroducciones and for the Spanish Confederation of Agricultural Cooperatives.
Between 2009 and 2013 he was the Director General of Communication at Endesa.
During his extensive career he has provided institutional relations services for different companies and multinational groups and has worked as a consultant for the European Commission for Rural Development. His articles on lobbying and institutional relations are also noteworthy.
RetiEspaña operates under a strict code of conduct and, following the agreement reached with INTEREL, we are registered with the EU's Transparency Register.